Master knife maker has been designing and making knives for over 60 years so you can bet he has learned a thing or two about what makes a good knife. This is why he is called upon by the likes of Sylvester Stallone to design knives for use in his movies including Rambo and The Expendables.
Apart from his movie and fantasy inspired knives he does a mean line in throwing knives. I have previously written about his United Cutlery Officially Licensed 'The Expendables II' Kunai Throwers based on the knives which Jason Statham's character 'Lee Christmas' uses in the film. Despite these being movie replicas they are actually a cracking set of throwing knives so Gil Hibben obviously has the thrower design down to a fine art.
These throwers are not a double edged dagger point design as was used on the Kunai throwers, but are a single edged asymmetrical design which doesn't look like a throwing knife, rather they look like conventional clip point blades.
These throwing knives are made from 420 J2 steel, whilst a budget steel, it is still very corrosion resistant, tough and offers great value for money. It's the reason why such a well designed set of three knives can be priced as low as it is.
Out of the box, the blades are sharp, but edge retention is not the key here, as they are designed to be thrown at a target, therefore toughness is the overriding factor. It's important that these blades retain their fine point after repeated throwing, rather than being kept as cutting tools. Having said that, in the hand the knives do feel comfortable and could be used for cutting and slicing if needed.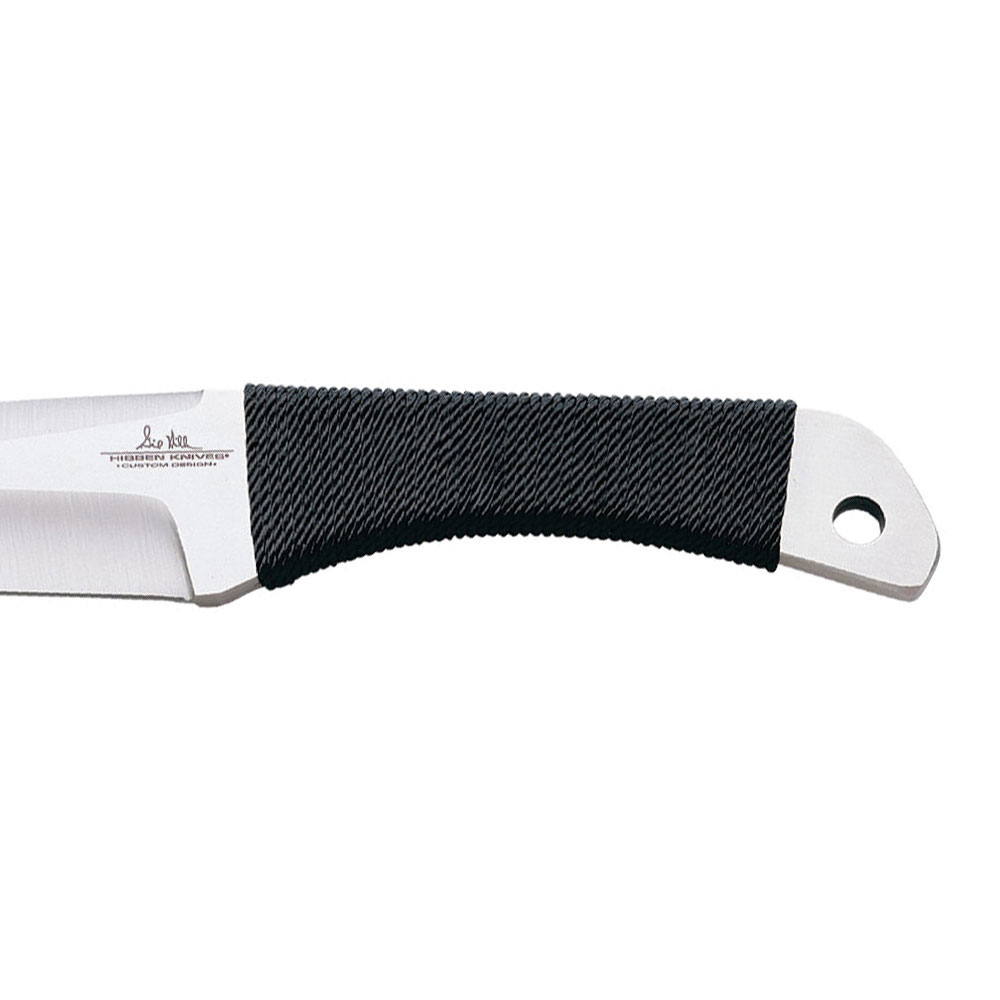 To keep lightness and balance whilst making sure that they are still comfortable to hold, the throwers feature cord wrapped handles. If need be, this cord could be removed and the knives could still be used, but the cord does add a nice aesthetic. The handle features a decent sized lanyard hole too.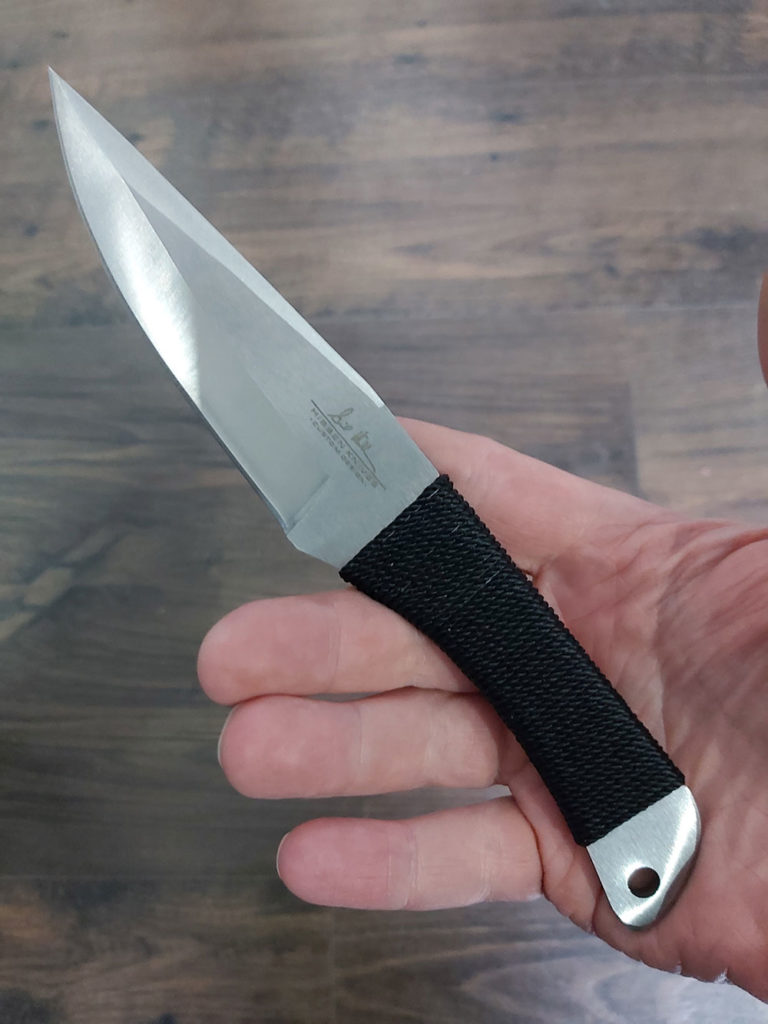 In the hand the throwers feel light but still substantial (5.5oz or 155g per knife) – they certainly feel like they have the heft to be thrown effectively. The blade and handle configuration makes them suitable for a range of different throws, there is plenty of space on the blade for a safe and comfortable grip, or if throwing from the handle is more your style, that will work well too.
The knives measure in at 8 5/8″ overall, with the blade being 4 1/4″ and are perfectly balanced for throwing.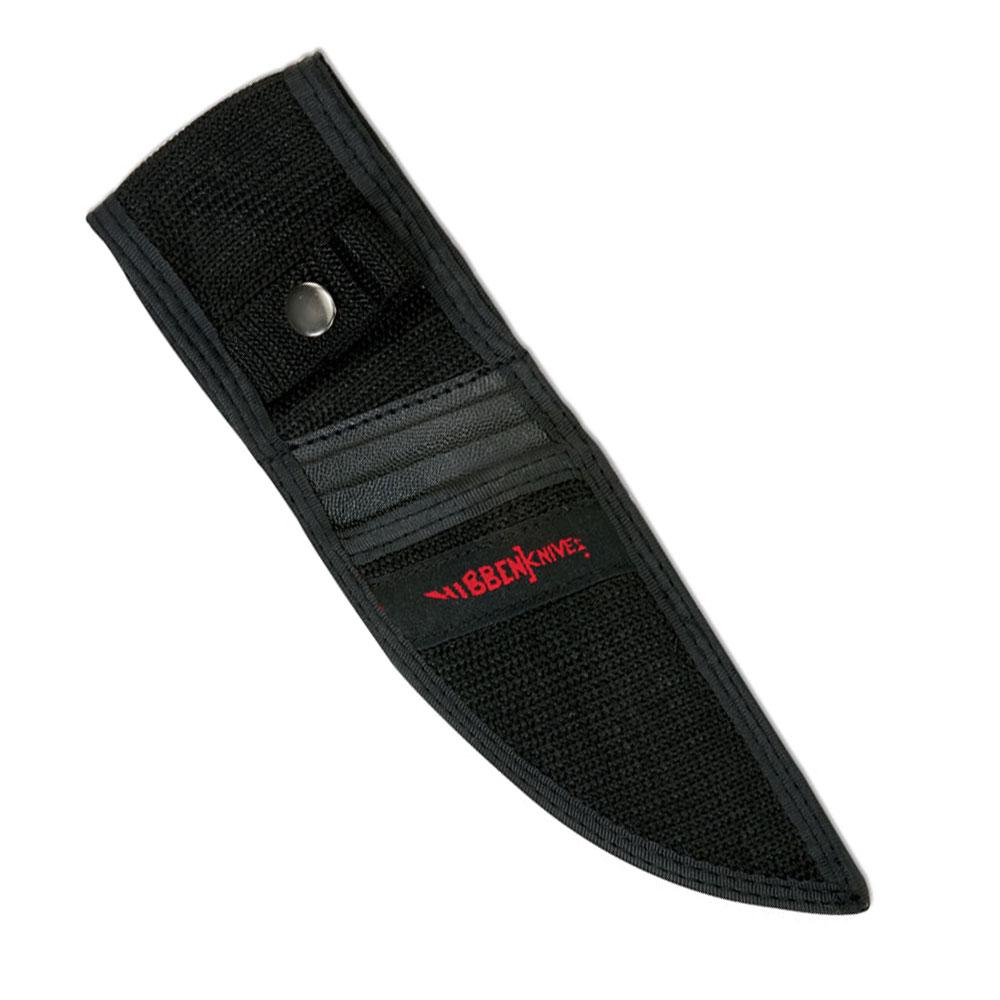 The sheath that holds the United Cutlery Gil Hibben Cord Grip Thrower Triple Set a flexible and light woven nylon affair with three pockets designed for the knives. The sheath feels quality and the blades fit snugly together, held in place with a tough woven nylon strap.
---
These knives offer outstanding value for money – Gil Hibben knows how to design throwing knives really well. If you are looking for a great set of throwing knives without spending a lot of money, you definitely need to check out this set of large throwers, you would not be disappointed.