It seems you can't move for 'tactical' knives these days, they've become so commonplace with everyone and their dog dropping a new knife into the market. Some of them are really great (Hey, Willumsen Copenhagen RED E, I'm looking at you!) and some are just OK (I won't name and shame…).
When I got a chance to play with the KA-BAR BK18 Harpoon knife, my initial feeling was 'meh, another tactical knife' but I was worng.
Fist off, Ethan Becker who designed these knives that are subsequently manufactured in the USA by KA-BAR, actually walks the walk. He's a keen outdoorsman who founded his own company in the 1980s to design knives he wanted to use. The partnership between becker and KA-Bar has resulted in a range of great value, effective tools designed to be used as intended.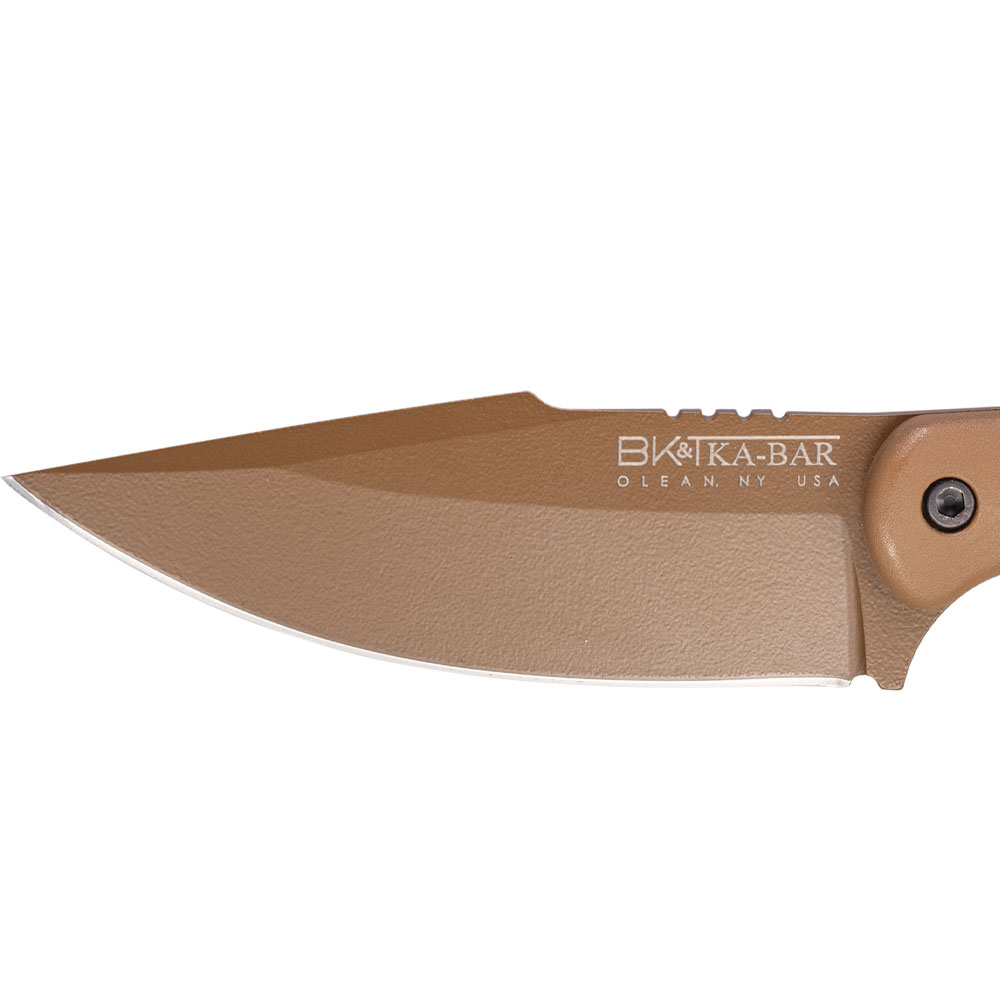 The KA-BAR BK18 Becker Harpoon is the first 'harpoon' shaped blade I've had my hands on and I really like the design. The blade shape reminds me of a clip point blade, with an inset spine which lends itself to a steady and comfortable hold. The jimping in this inset area is ideal for thumb placement, allowing good downward pressure for an effective cutting motion.
The blade is made from 1095 Cro-Van steel, so it's durable, easy to sharpen and more resistant to corrosion than standard 1095 steel. It's powder coated for extra protection with only the edge exposed, and the edge is really sharp straight out of the box. 1095 Cro-Van is described as being more 'aggressive' than 1095 and this is evident in the sharp, toothy edge. This is a solid knife for cutting and slicing and it'd make a great camping knife. It'd be able to handle a lot of tough work, with it's solid tang and 4.2mm thick blade, and the handle is a slightly textured Celcon which feels comfortable and grippy.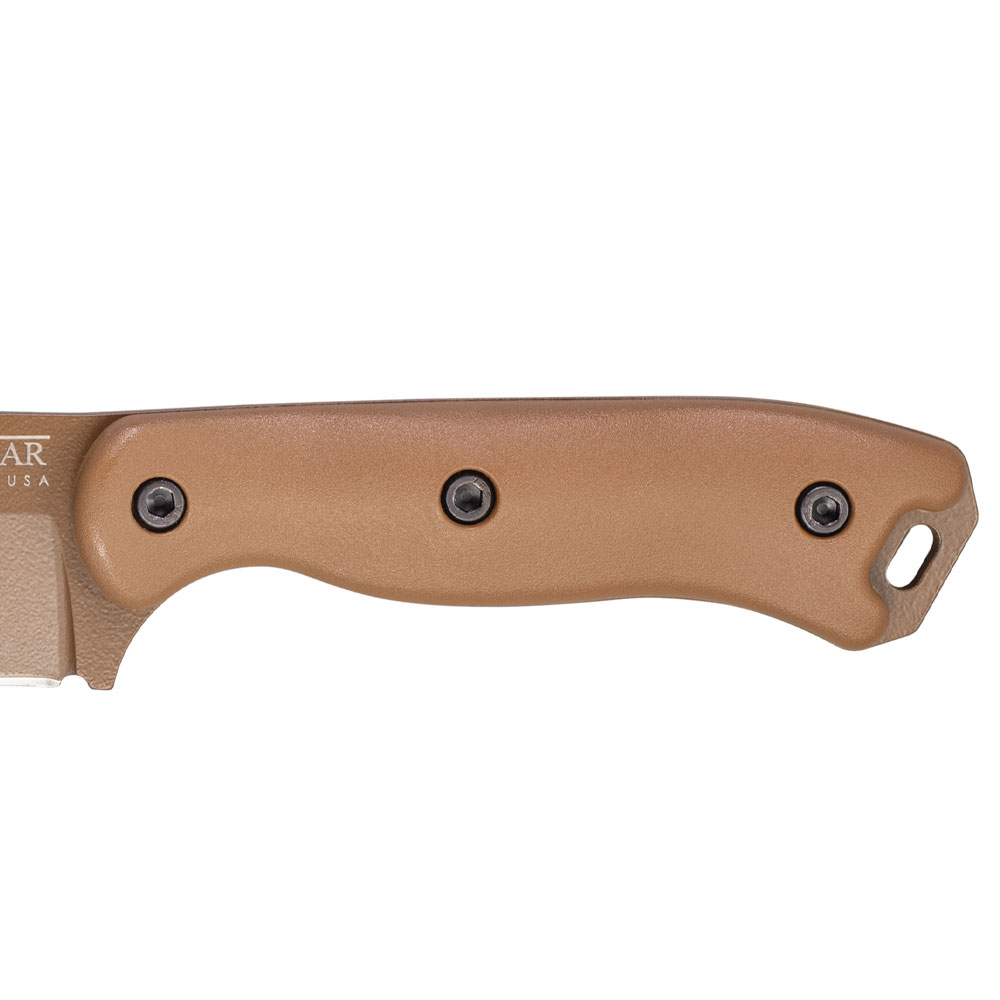 The Celcon scales are removable for easy cleaning and the solid tang terminates in a lanyard hole. The handle is a 'classic' shape, with a scalloped design giving a few different hold options, all with great control.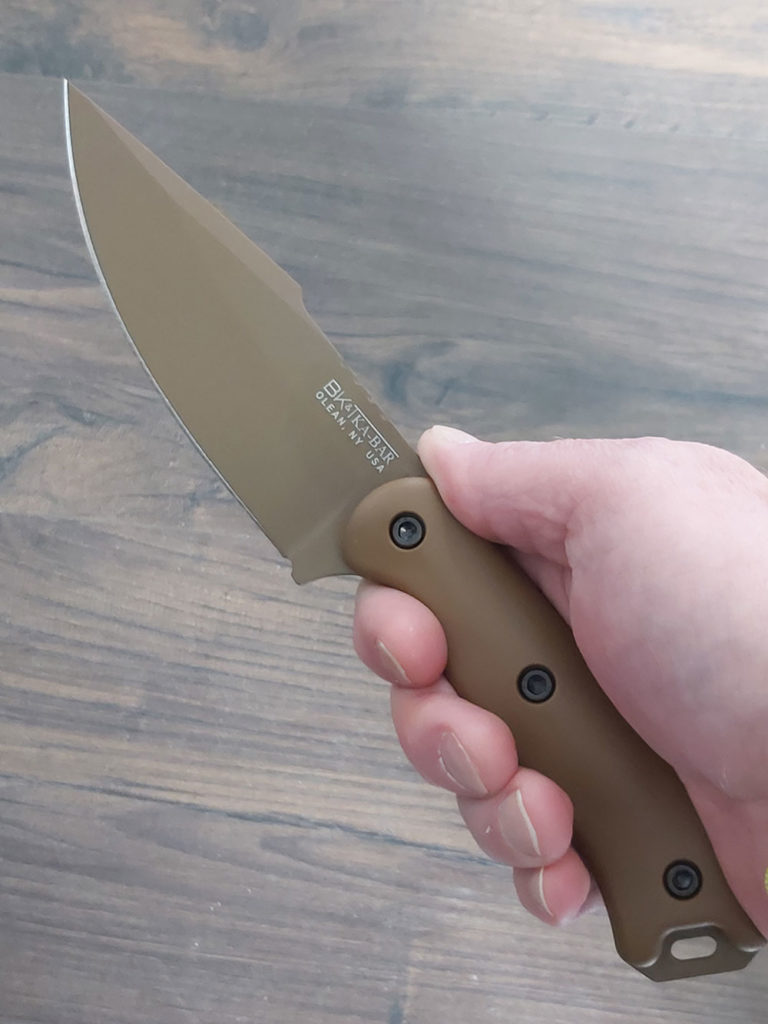 In the hand the KA-BAR BK18 Becker Harpoon feels comfortable to hold – it's light yet substantial and it has the ergonomics for prolonged use without fatigue.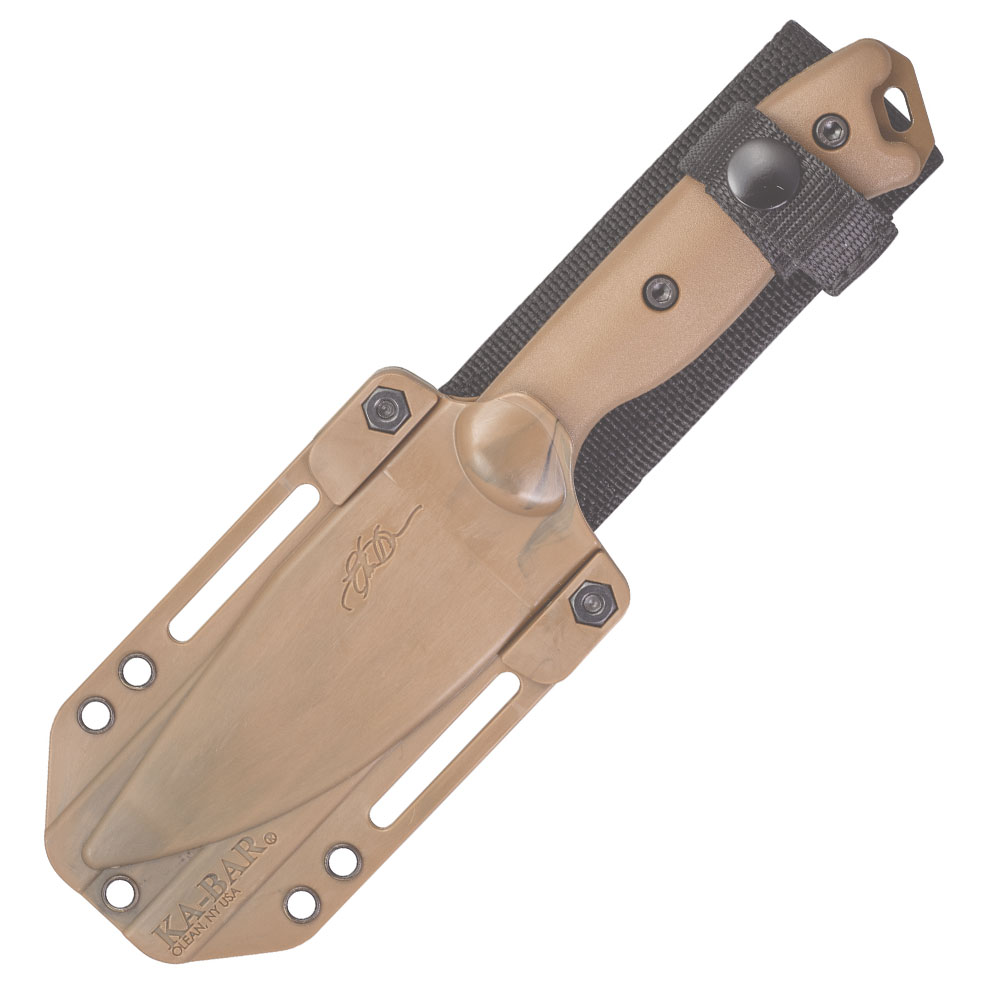 It looks like a lot of thought has also been put into the design of the sheath. It's a very sturdy affair, with oodles of lashing holes and webbing slots for a choice of carry positions. The reversible belt loop is substantial and the whole thing screams quality.
The knife fits so snugly in the sheath there is no movement, even without the press studded loop to hold the knife in place. It's a fitting accompaniment to the practicality and toughness of the knife itself and just makes this package even better value for money.
The only thing that could count against the KA-BAR BK18 Becker Harpoon is the colour – it's only available in tan, which some may not like. Personally, I'm Ok with it although I think I would rather have this as all black affair to really give it that 'tacticool' look. All in all, a really practical well designed knife.
---
As camping and survival knives go, this is a really nice knife. It offers good value for money and the sheath is really a step up on a lot of other knives in this price bracket.