The Aftereffect (formally known, inexplicably as 'The Hub') is a teeny folder made by Kershaw and designed by Jens Ansø who is a Danish designer with a distinct style.
Some of his other designs include the Zero Tolerance ZT-0235 & ZT-0230. He has quite a distinct style and this is reflected in this knife.
First things first – this is a small knife. It measures 4.75″ when open and the blade is a mere 1.7″. However, despite it's seemingly diminutive stature, this knife feels quite substantial. It's not the size or the weight (it weighs only 2oz) but the design and feel that gives it a feeling of solidity.
This does not feel like a flimsy piece of kit at all even though it's small enough that you could forget you had it on you. A decent sized lanyard hole built into the contrasting anodised blue backspacer means it'd easily fit on a keying without fuss, and wouldn't feel at all out of place spooning your car keys.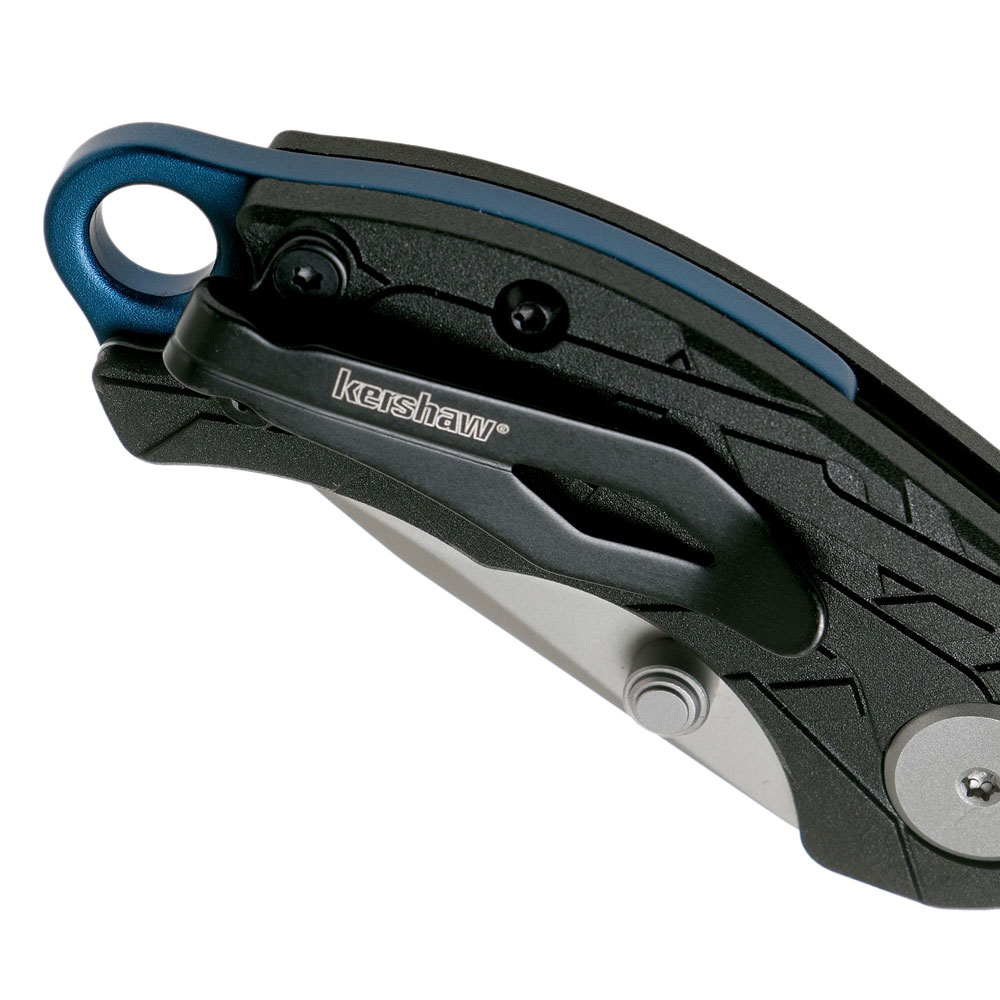 Materials wise, it's a good mix of decent steel and fibreglass reinforced nylon with some neat touches that make it a cut above some other compact folders.
The blade is a decent quality 8Cr13MoV – it isn't a super high end knife steel, it's on a par with AUS-8 – but it offers excellent value for money and is becoming a really popular choice for knife making due to it's mix of toughness, ease of sharpening and corrosion resistance. At this price point it'd be hard to beat the quality of the blade steel.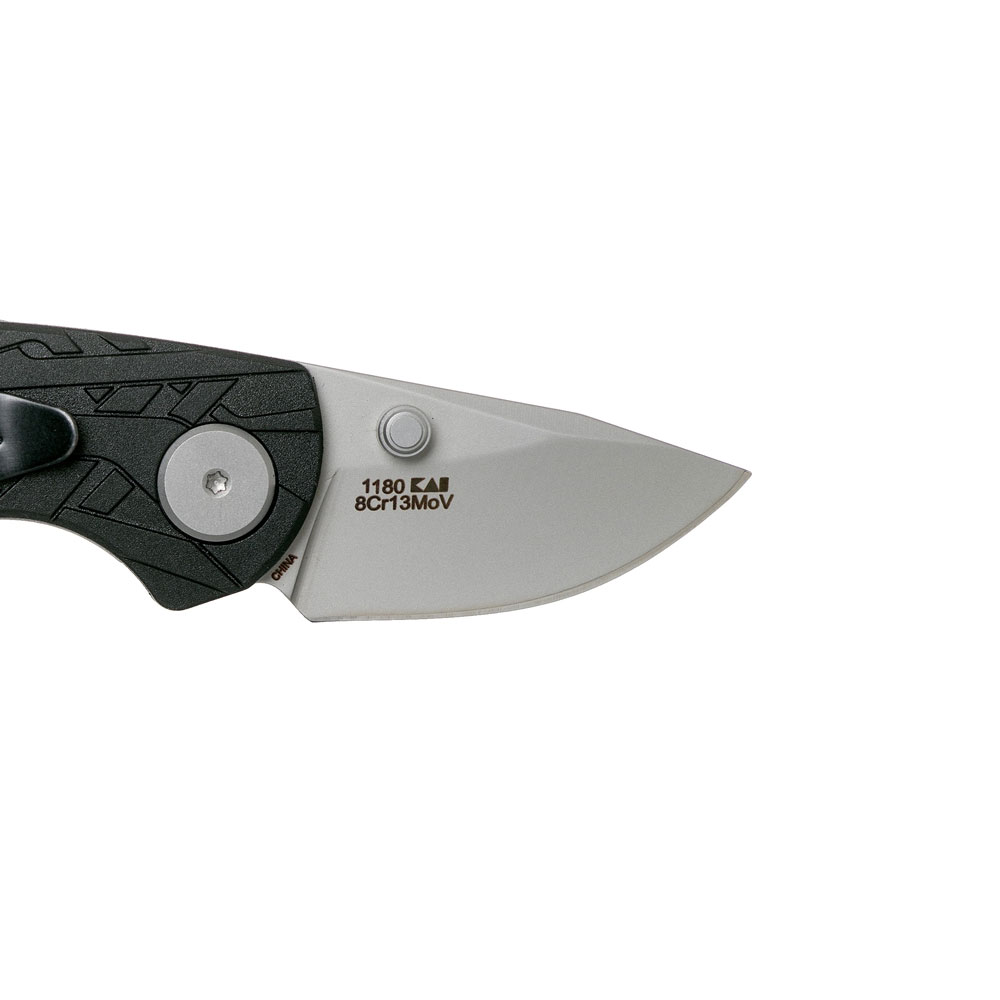 Out of the box the knife is really sharp and wouldn't need any prep before you used it. Given it's size, this isn't going to be a camp companion, it's a knife for those cutting tasks you come across in your daily life – opening boxes, cutting cordage or tape – the kind of task that normally has you hunting round for a knife knowing full well it's in the drawer so you decide to tear at the packaging with your teeth instead, before instead giving it up, shamefaced and beaten, with teeth covered in brown tape.
Oddly specific, I know, but we've all been there.
The handle is glass filled nylon (GFN). To be honest, this makes the handle sound like it'd be rough and cheap feeling but it really isn't. The scales feel solid and not at all rough – the embossed scales feel smooth in the hand with no rough edges anywhere. It's a perfect material for a knife of this size as it adds to the lightness without sacrificing how it feels to hold.
If I could change one thing about the scales it'd be to make it a bit more textured. Having said that, it really is a minor gripe.
The backspacer really adds a nice design touch, being anodised in blue, with a decent lanyard hole sitting proudly at the handle end. The backspacer really does add a touch of class – that's high end Danish design for you! Form and function with minimum fuss makes this knife look a lot more expensive than it actually is.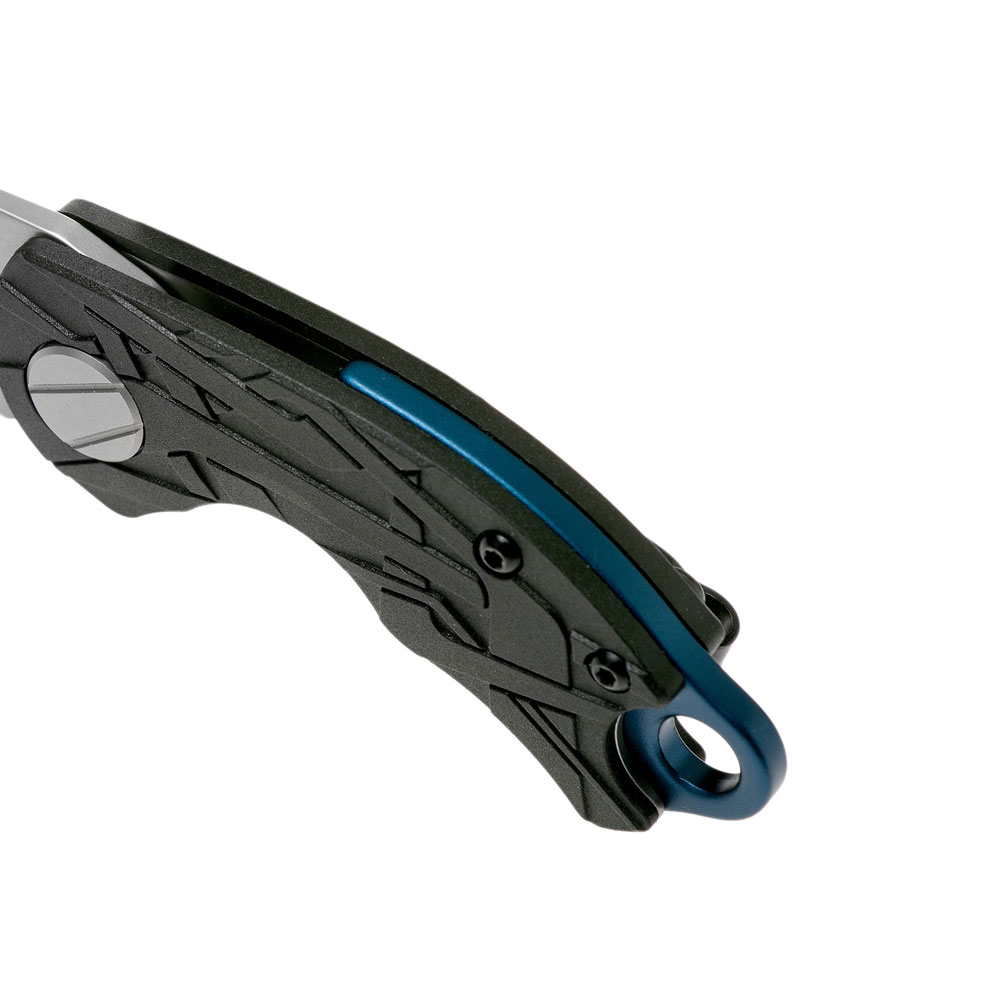 The blade can be opened one handed thanks to some nicely detailed thumb studs with a steel liner lock making sure the blade stays firmly fixed in place. When locked in place the blade shows absolutely zero travel – this is a solidly built knife.
The blade opens smoothly with just the slightest resistance which I really liked. I'd be confident that this wouldn't end up being floppy and loose after repeated uses.
On the handle back, a decent pocket clip completes the picture. The clip isn't reversible, but on a knife this teeny it really isn't that much of an issue but it does mean it's more suited to righties than it is to lefties. You would struggle a bit more to get a one handed open in the left hand. However, the profile is slender so and the pocket clip doesn't protrude so much that you couldn't get used to it with a bit of practice.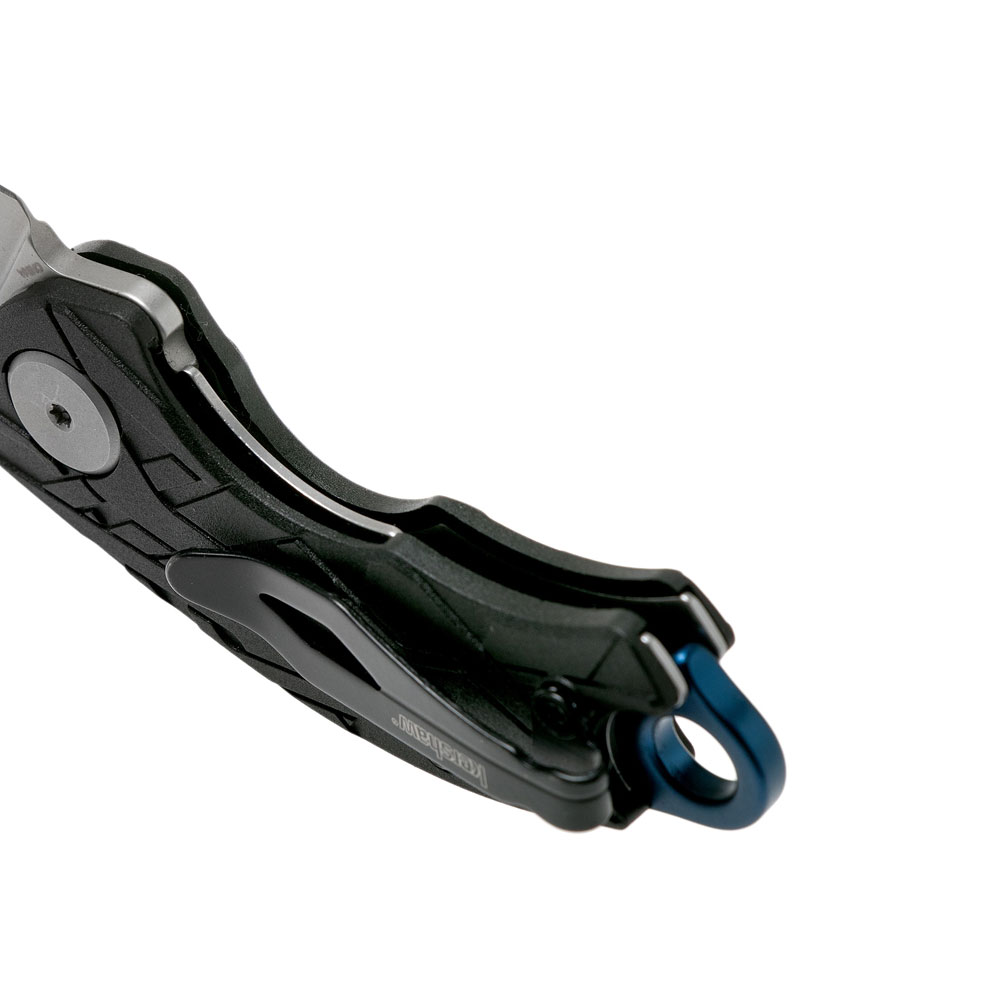 Overall, the Kershaw Aftereffect is a solid folder with some nice features at a great price.
If only all high end Danish design was available so cheaply (I'm looking at you Bang and Olufsen!).
---
This is a really nice little knife. Great design, decent materials and an overall feeling of sturdiness makes this pocket folder hard to beat at this price.