The Victorinox Evolution Grip S557 may be the ultimate pocket tool, with its myriad functions and great practical design.
The Victorinox S557 has 21 features in it's compact form that cover most eventualities. Made with the quality materials that Victorinox is famous for this iconic design maybe the last multi tool you'll ever need.
The 21 features on the Victorinox Evolution Grip S557 are as follows:
Locking Blade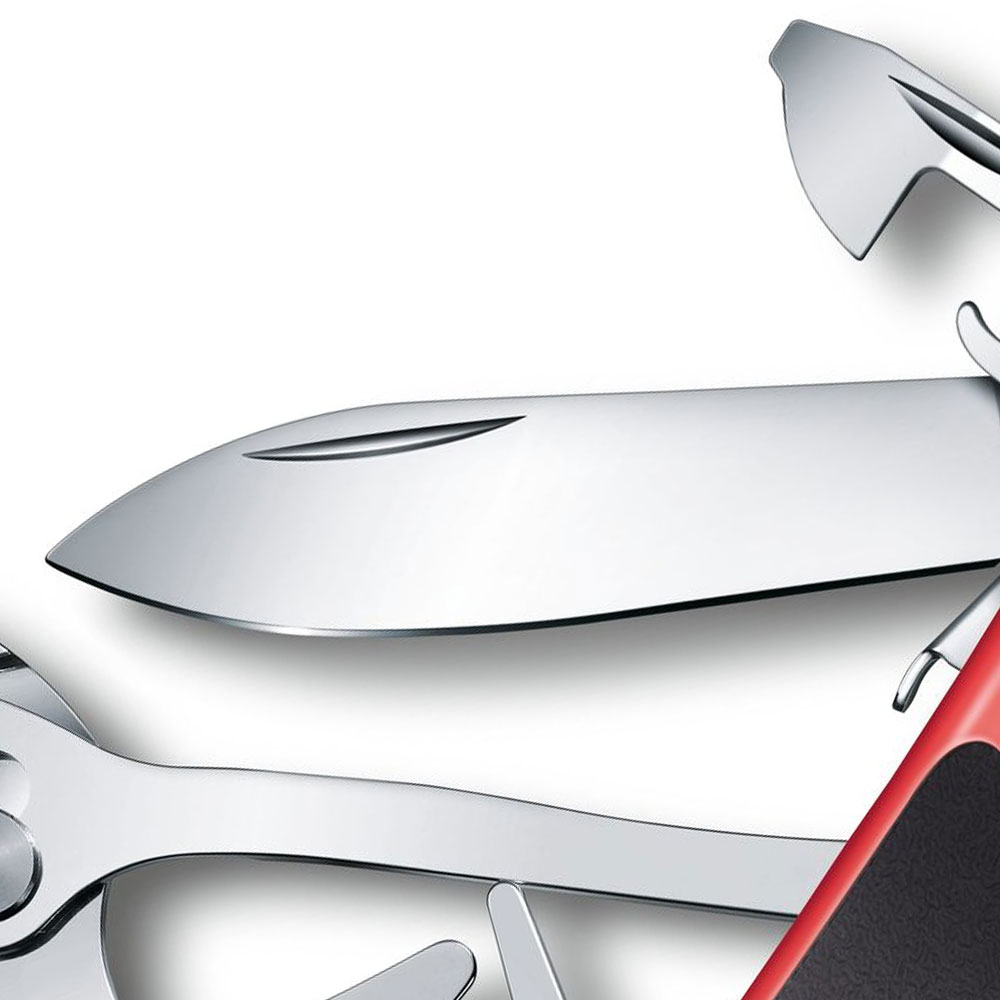 This model features a very usable stainless steel drop point blade that measures in at 5.5cm. Victorinox have added a locking mechanism to this folding blade for extra safety, there is a small stainless steel button on the edge of the scales that unlocks the blade when depressed. This is a very useful safety feature, especially for a larger blade. As you would expect, this blade is razor sharp straight out of the box.
Nail File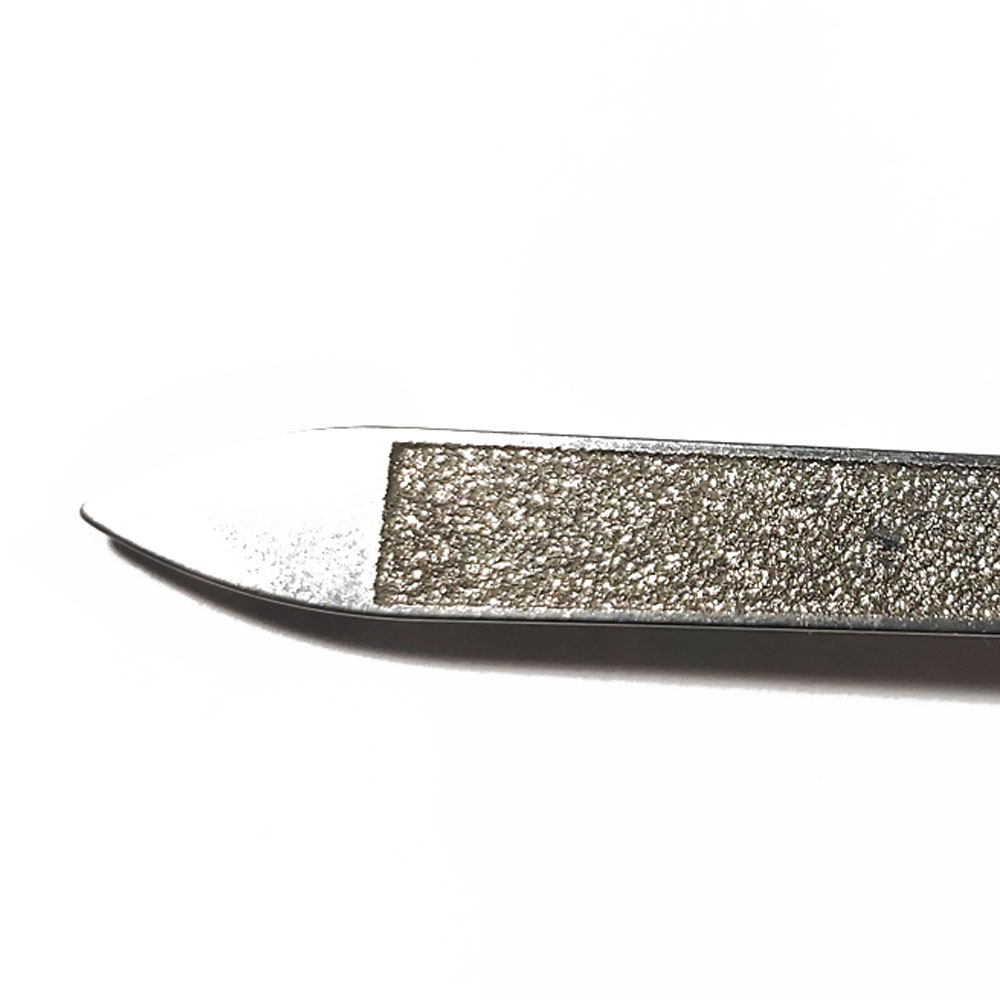 A solid and very effective nail file is a core feature on may Victorinox Swiss Army knives and one has been included on the Evolution Grip S557.
Nail Cleaner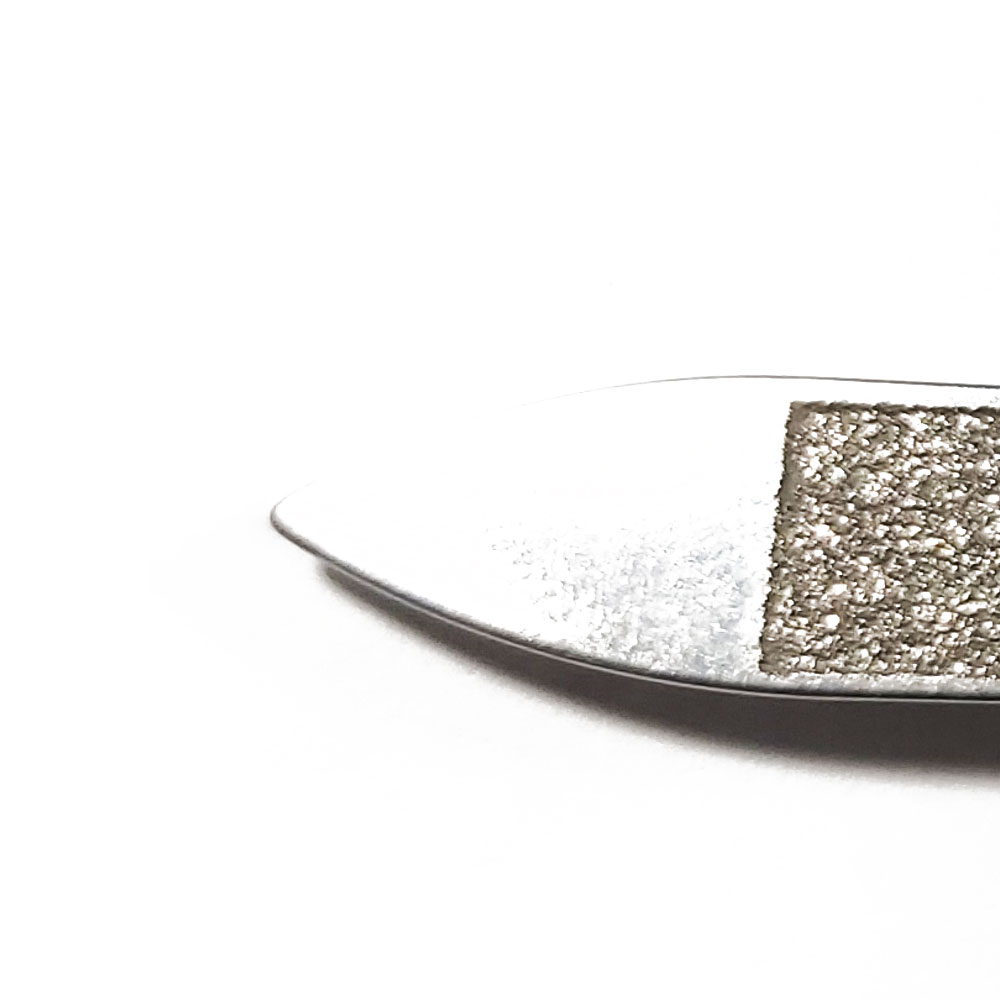 The tip of the nail file is pointed but not sharp and is useful for removing dirt from behind the nails.
Serrated Edge Scissors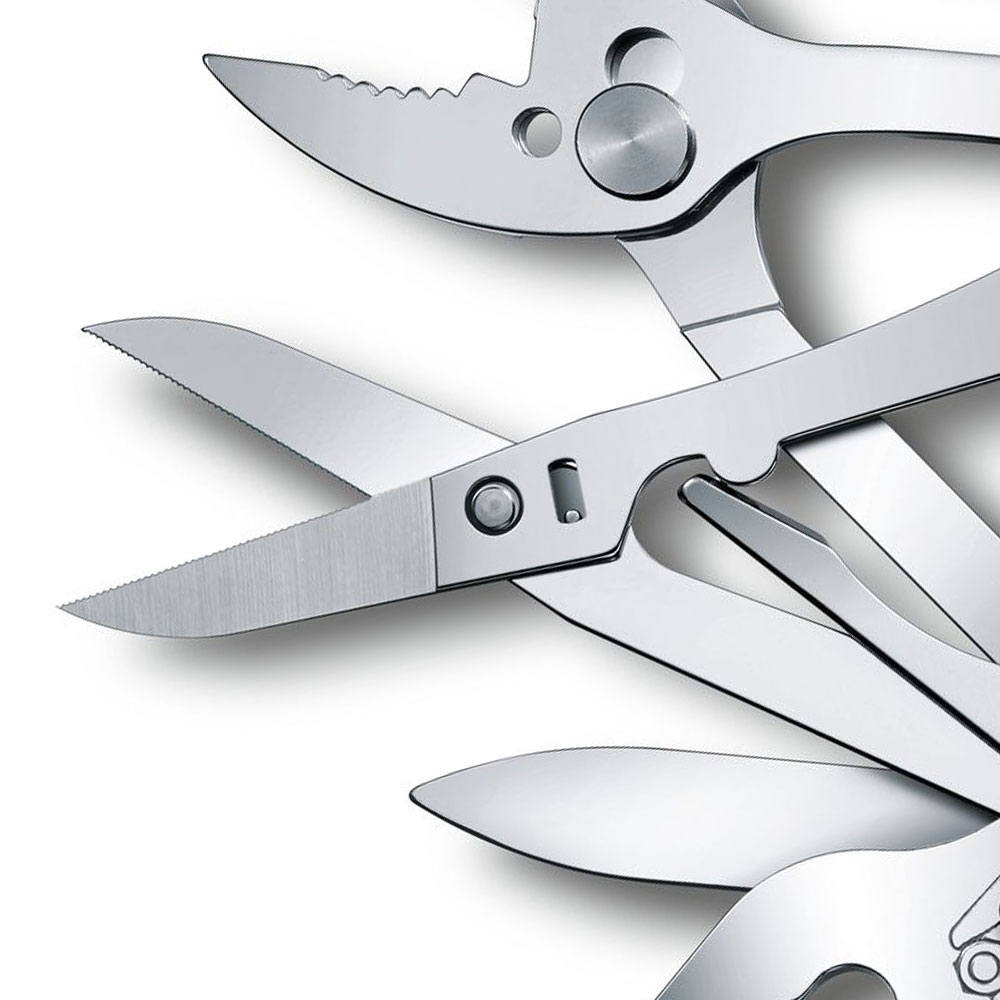 These handy and usable scissors feature serrated edges for more effective cutting and include a tough built in spring mechanism for ease of opening and closing.
Can Opener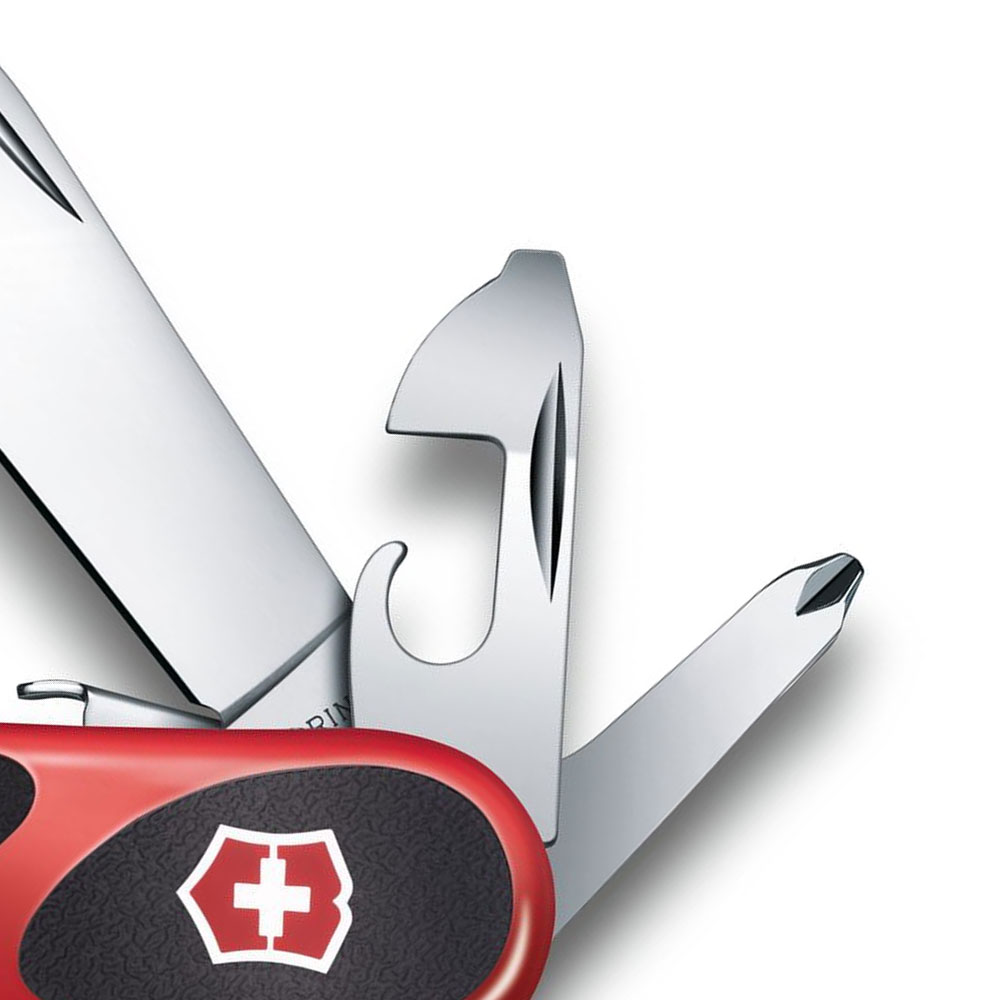 This old school can opener is a single pieced solid tool with a sharp edge ready to get into those beans without fuss.
Small Screwdriver
The tip of the can opener is a small flat head screwdriver. The Evolution Grip S557 covers all your screwdriver needs in one handy package.
Bottle Opener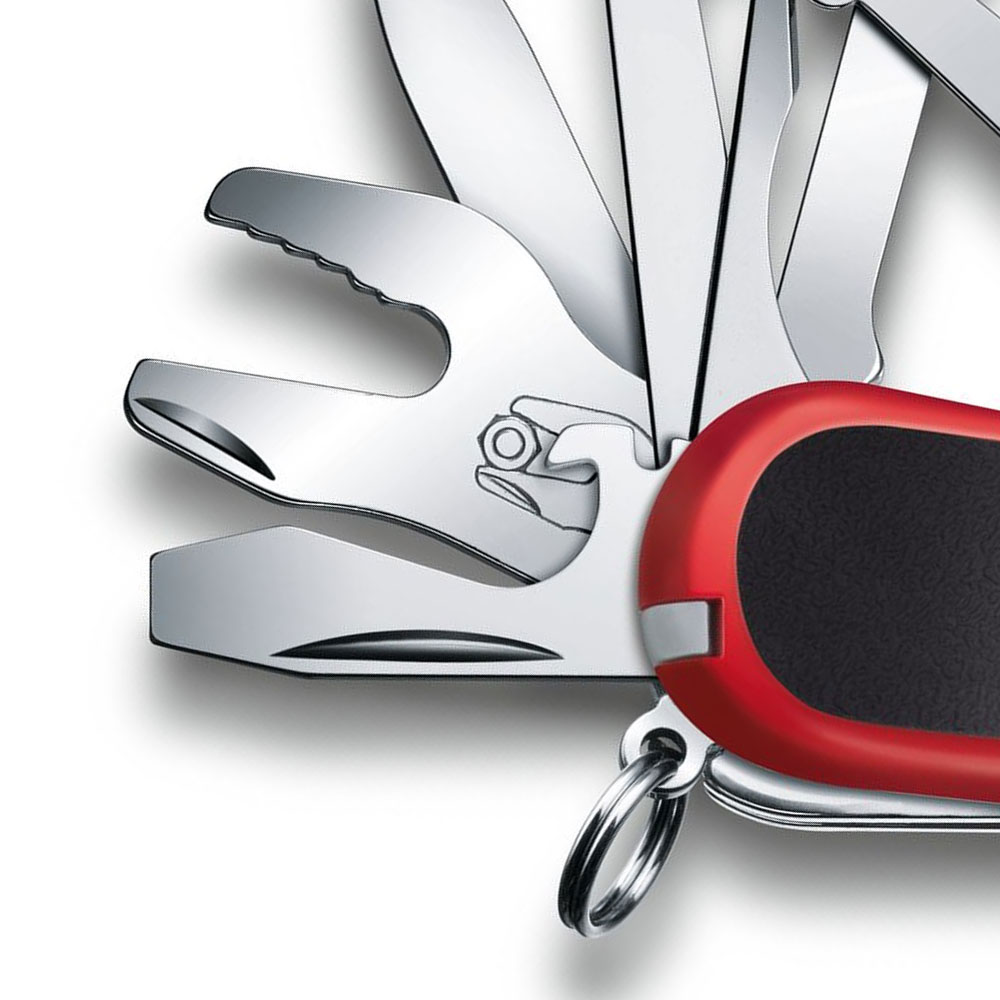 A bottle opener is always handy to have for those impromptu drink parties!
Lockable Screwdriver
The tip of the bottle opener is shaped to be suitable for use as a flat head screwdriver. What is even better is that when pressure is exerted on this (as would be when using it as a screwdriver) it locks in place, so no danger of the screwdriver folding when being used.
Wire Stripper
At the base of the bottle opener/screwdriver tool there is a small nick with sharpened ends. This is to be used as a wire stripper. It's only suitable for small wires, but even so it's a handy tool to have.
Phillips Screwdriver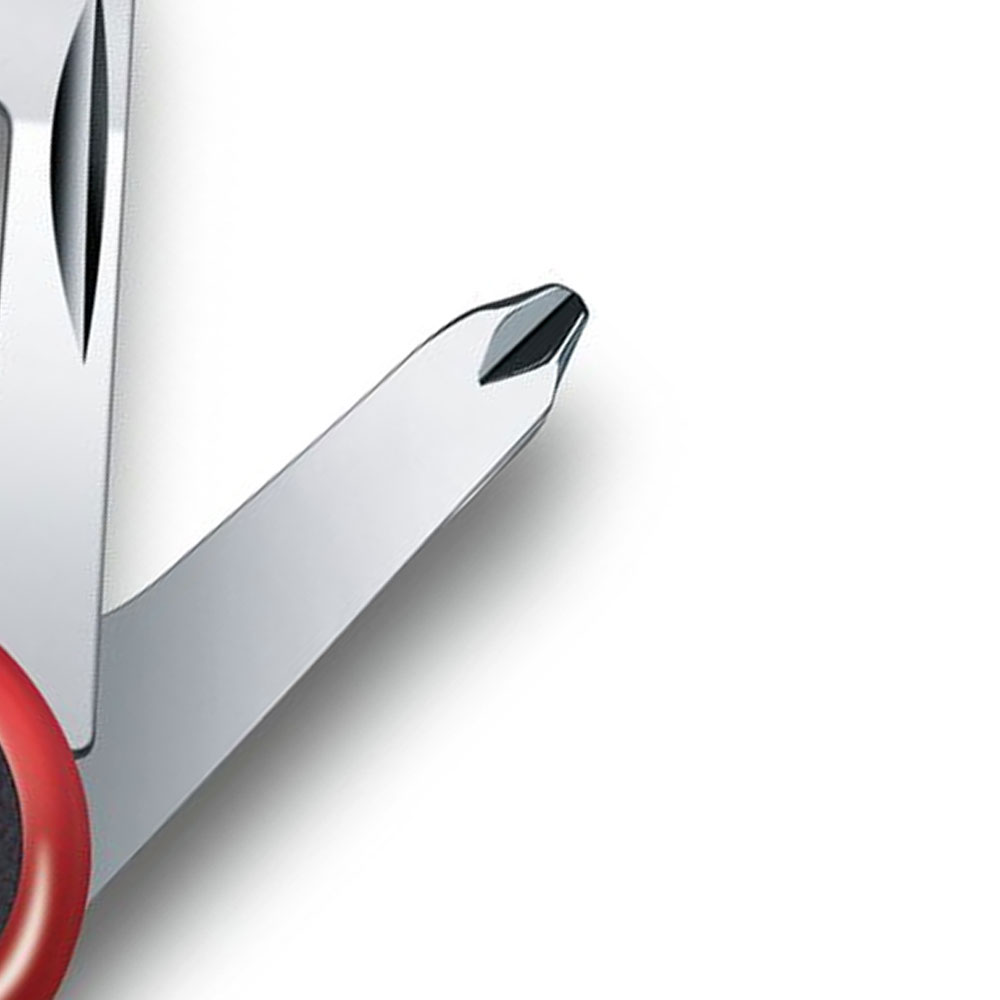 The Victorinox Evolution Grip S557 already features a flat head screwdriver so the inclusion of a cross head phillips screwdriver completes the set.
Pliers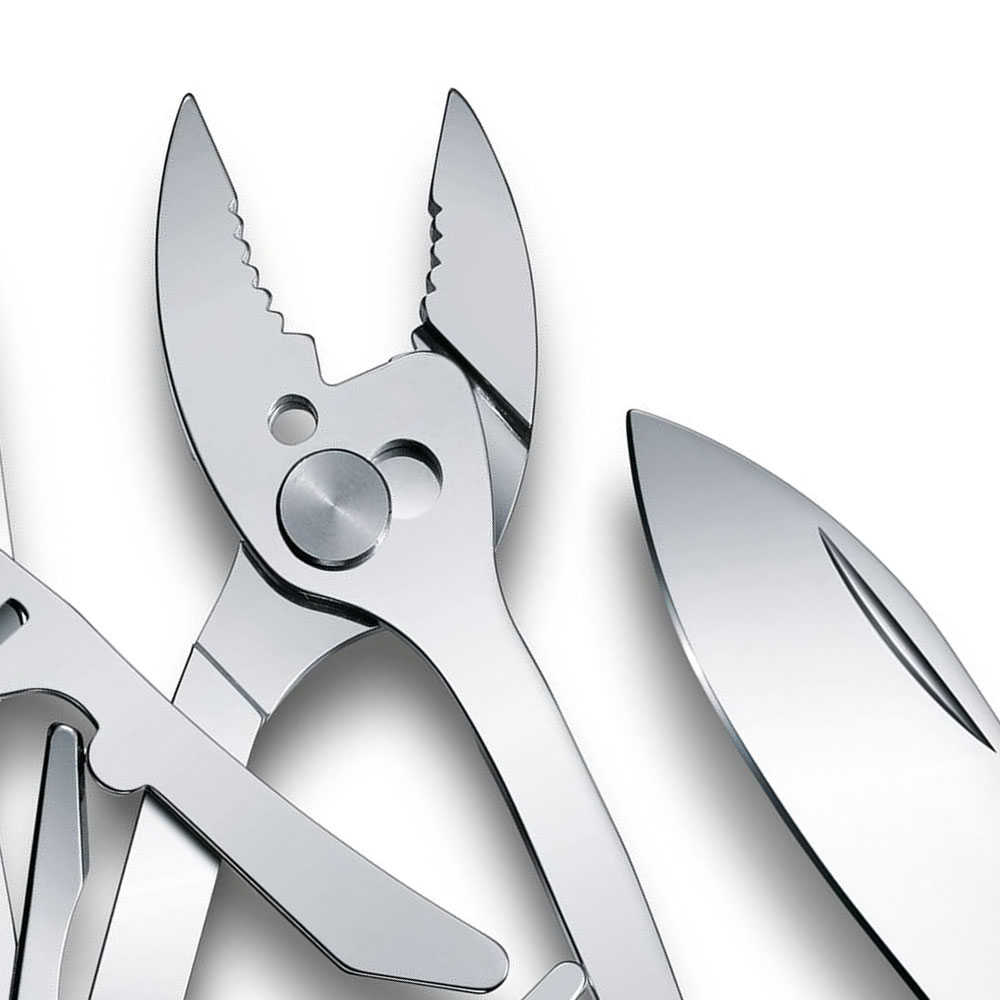 Now this is a really useful addition to this already feature laden pocket tool. A pair of sturdy pliers which are adjustable is a great idea. They are not very large, but big enough to be practical.
Plier Opening Adjustment
The jaws of the pliers have an adjustable opening which is a nice touch that just adds to the overall usefulness of the knife.
Wire Crimper
The spring which forms part of the pliers has a small indent for crimping wires, again, a really practical and well thought out addition.
Wire Cutters
The usefulness of the plier section continues! Small holes in the jaws of the pliers act as wire cutters. So, stripping, cutting and crimping wires are all covered by the Victorinox Evolution Grip S557.
Nut Wrench
The pliers have ridged inners to act as a wrench for loosening and tightening small nuts.
Universal Spanner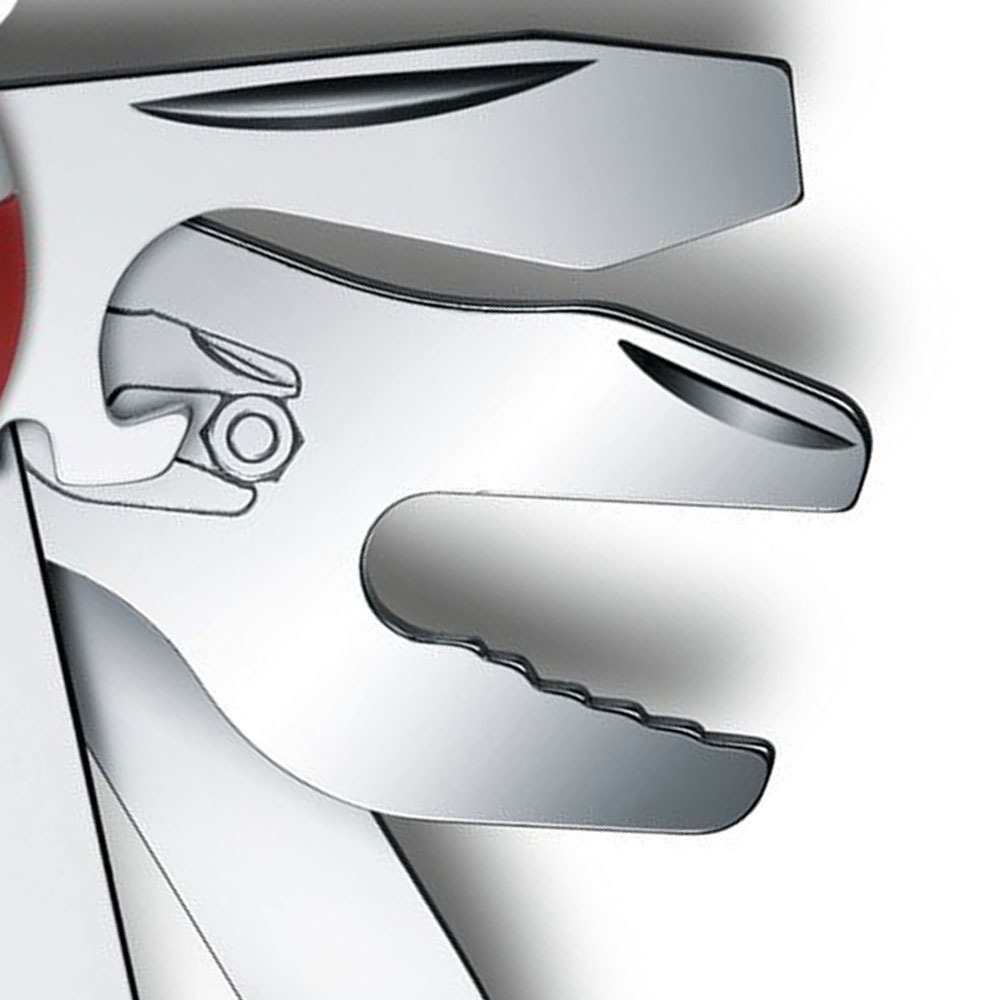 The sturdy spanner with its decreasing ridged V shape allows for effective nut loosening and tightening.
Corkscrew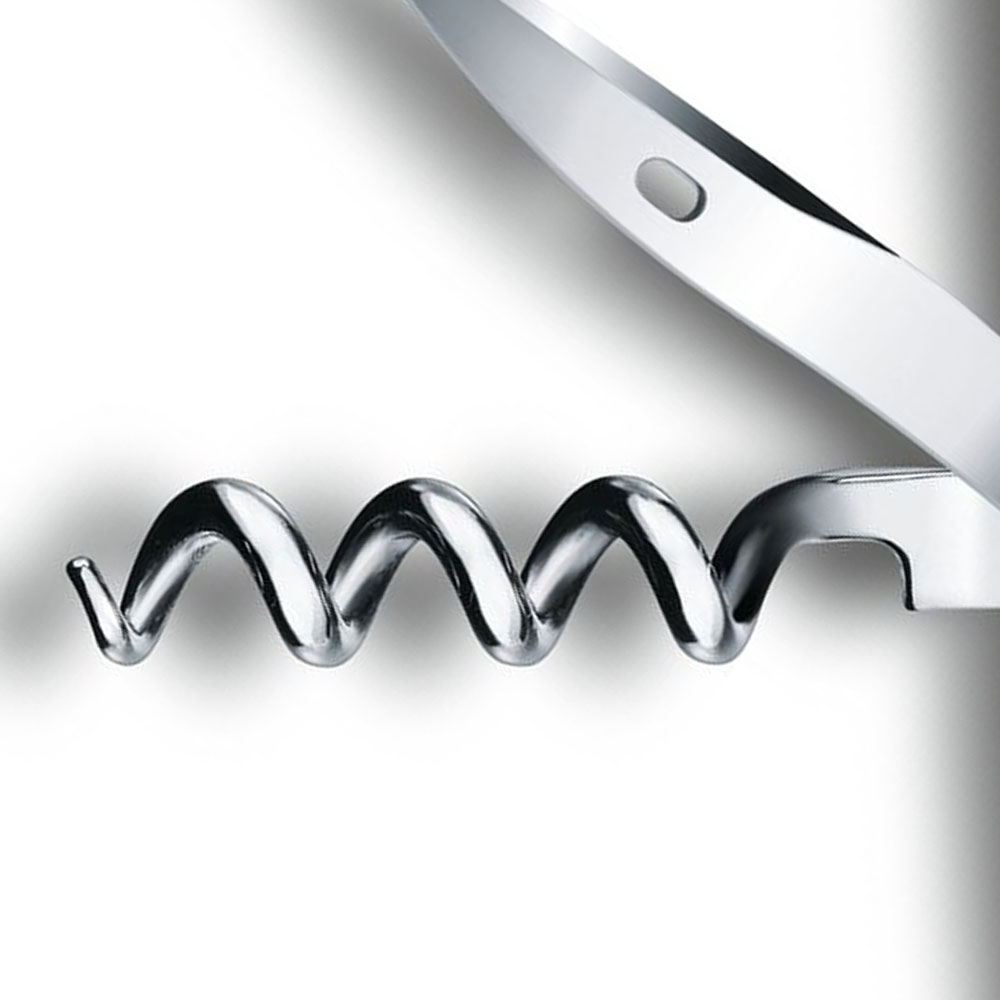 Need to open a bottle of wine? No problem, the Victorinox Evolution Grip S557 has you covered with a quality, robust corkscrew.
Punch/Reamer and Sewing Awl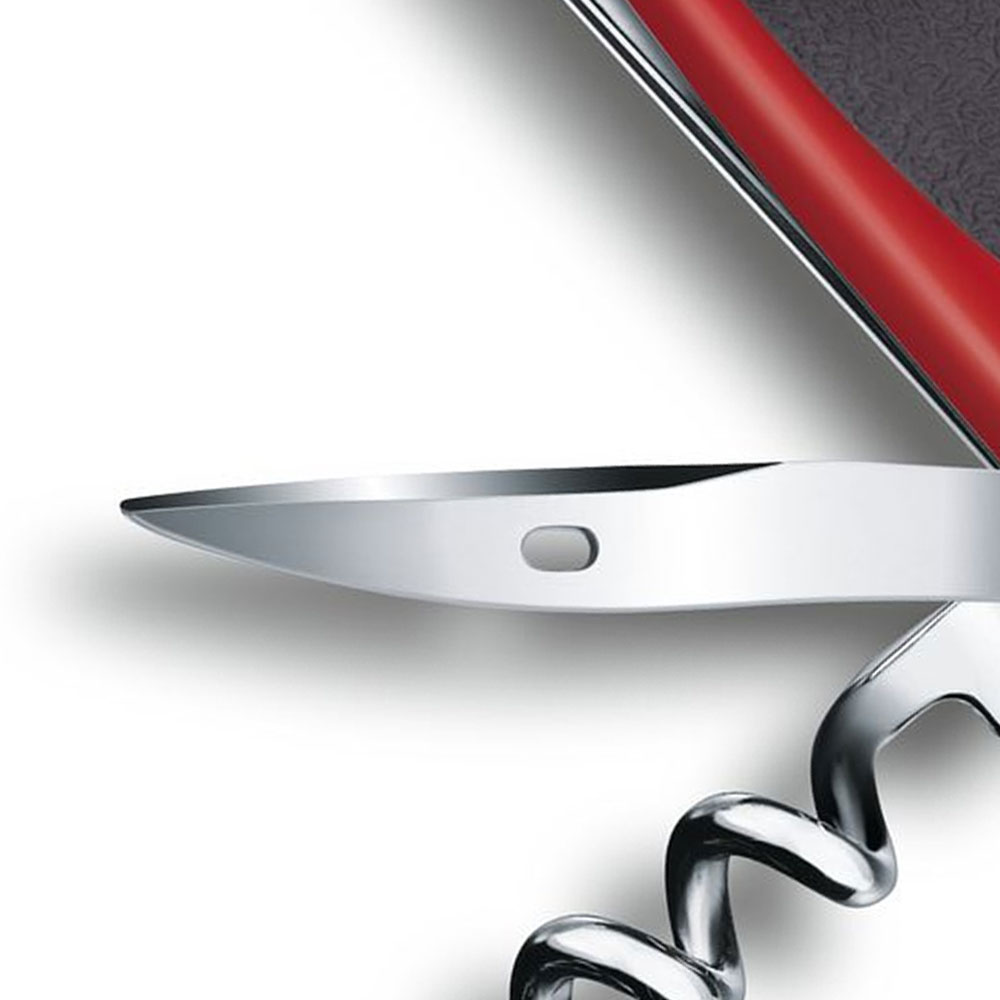 A sharp edged punch/reamer will make piercing tough material a doddle and the hole means you can use this as a sewing awl for cording together leather, for example.
Keyring
The handy keyring makes it easy to attach to your keys for a practical and convenient carry.
Tweezers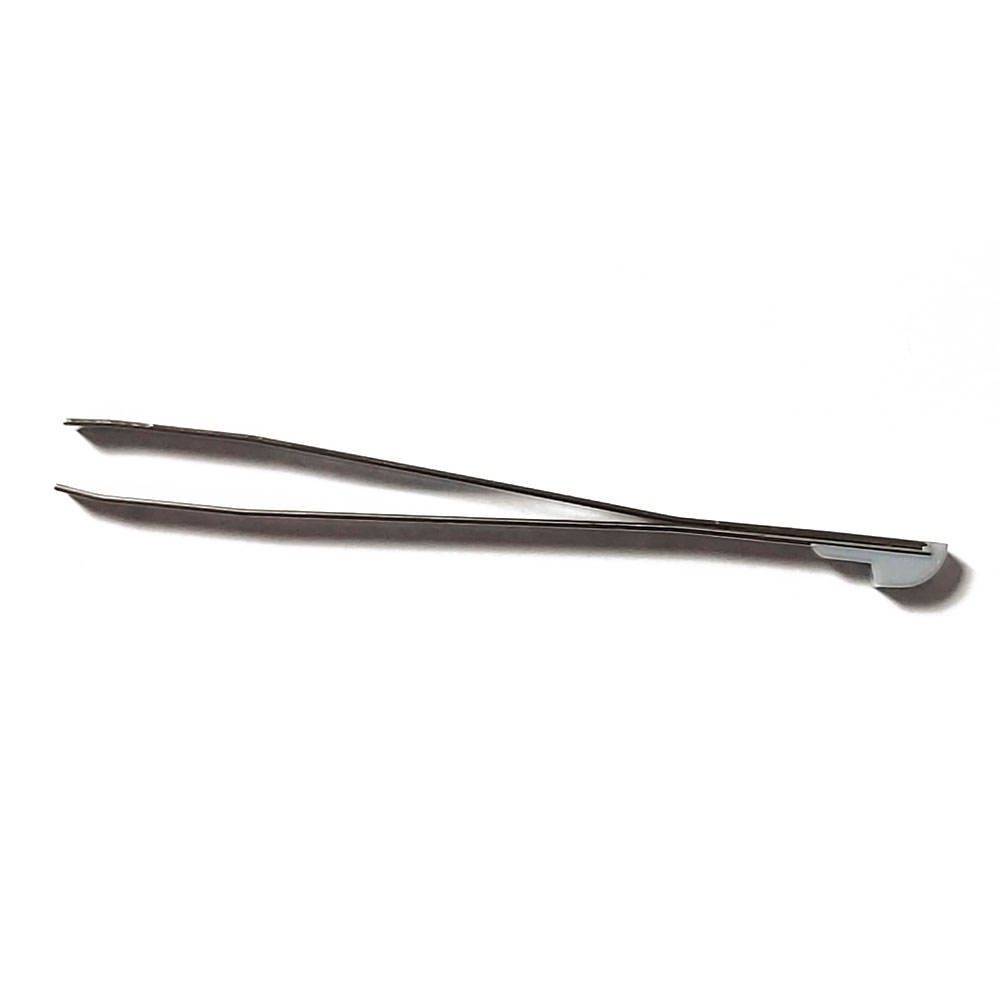 Removing a bee sting or a splinter? Need to pick up something very small? This handy tool has you covered with the inclusion of tweezers which slide unobtrusively into the scales of the knife.
Toothpick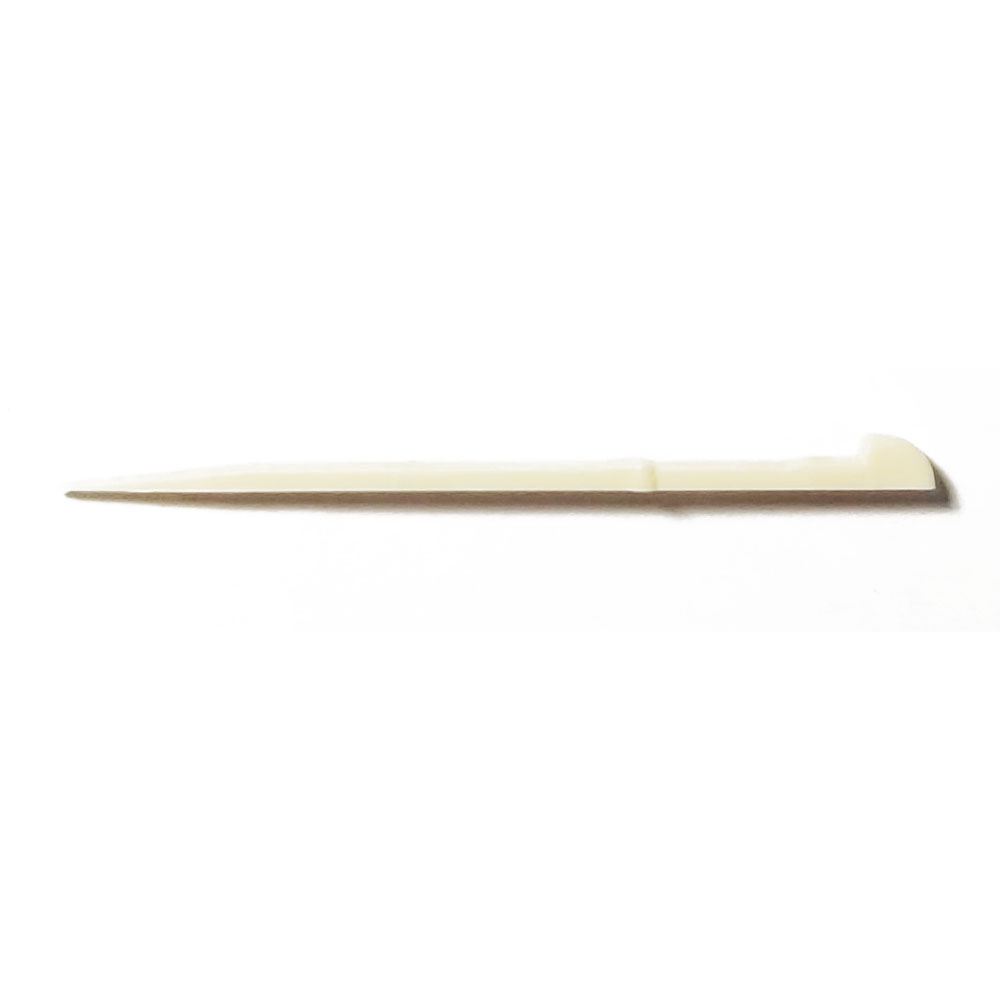 Another regular feature on Swiss Army knives, the handy toothpick live sin the scales of the knife to be deployed when needed.
Kitchen Sink
Apologies, it doesn't have a kitchen sink.
Wow. That is a great set of features to have in a practical and easy to carry form. the Victorinox Evolution Grip also features scales which have extra grippy sections built in for extra control when using the multitude of tools this knife has.
---
The Victorinox Evolution S557 is a very, very tool to have on hand. The features are incredibly practical and whilst they would never replace a proper set of tools, in a pinch they'll do the job. If you're in the market for an all round great multi tool with the iconic status and reputation for excellence that Victorinox has, this may be the right knife for you.