The United Cutlery Gil Hibben Double Shadow Knife is not the first knife from this famous designers back catalogue, but it has been around since 1991!
Gil Hibben has been making custom knives since 1957. That's 63 years of knife making expertise and it's fair to say he has spent a lot of that time and experience pushing the boundaries of knife design. From officially licensed knives for various movie franchises including Rambo and The Expendables to off the wall fantasy knives, there's not much that Gil Hibben has left to learn about knives.
The Gil Hibben Double Shadow knife was made as part of his annual fantasy design offering for United Cutlery who themselves are the market leader in officially licensed movie replicas and it showcases his eye for the unusual.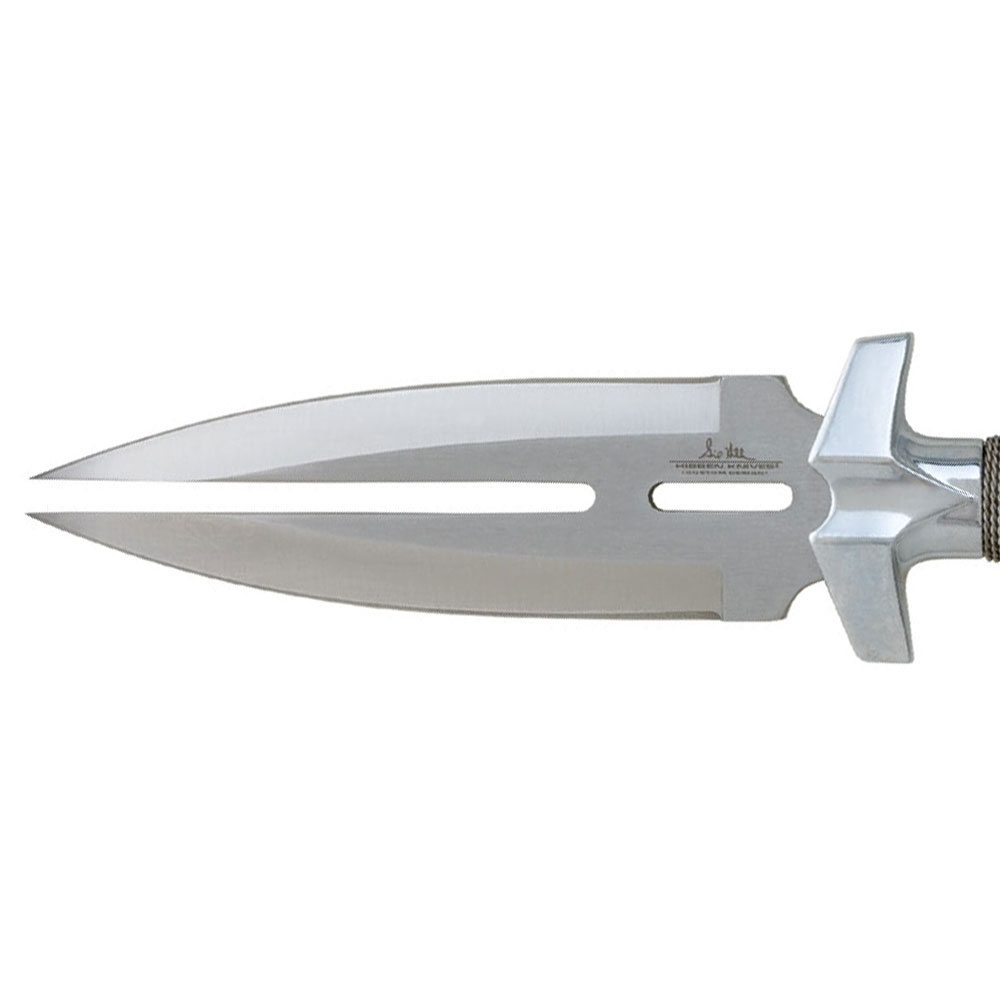 The first thing you notice about this knife is the blade – it's like nothing I've seen before and it really is eye catching. The blade is 5 1/2″ of highly polished 420 stainless steel. 420 steel is highly corrosion resistant despite its high carbon content and it's also a very hard steel, offering excellent wear resistance.
The blade is split into two sections with an unusual cut out running down the centre of the blade. This gives the blade a double termination and two sharp edges. Out of the box the edges are reasonably sharp, but a quick run through of your usual sharpening method will quickly make the edges razor sharp. The blade has a mirror polished finish with the Hibben stamp etched onto it near the guard.
There is a lot of edge available on this blade, so for cutting and slicing it'd do an admirable job.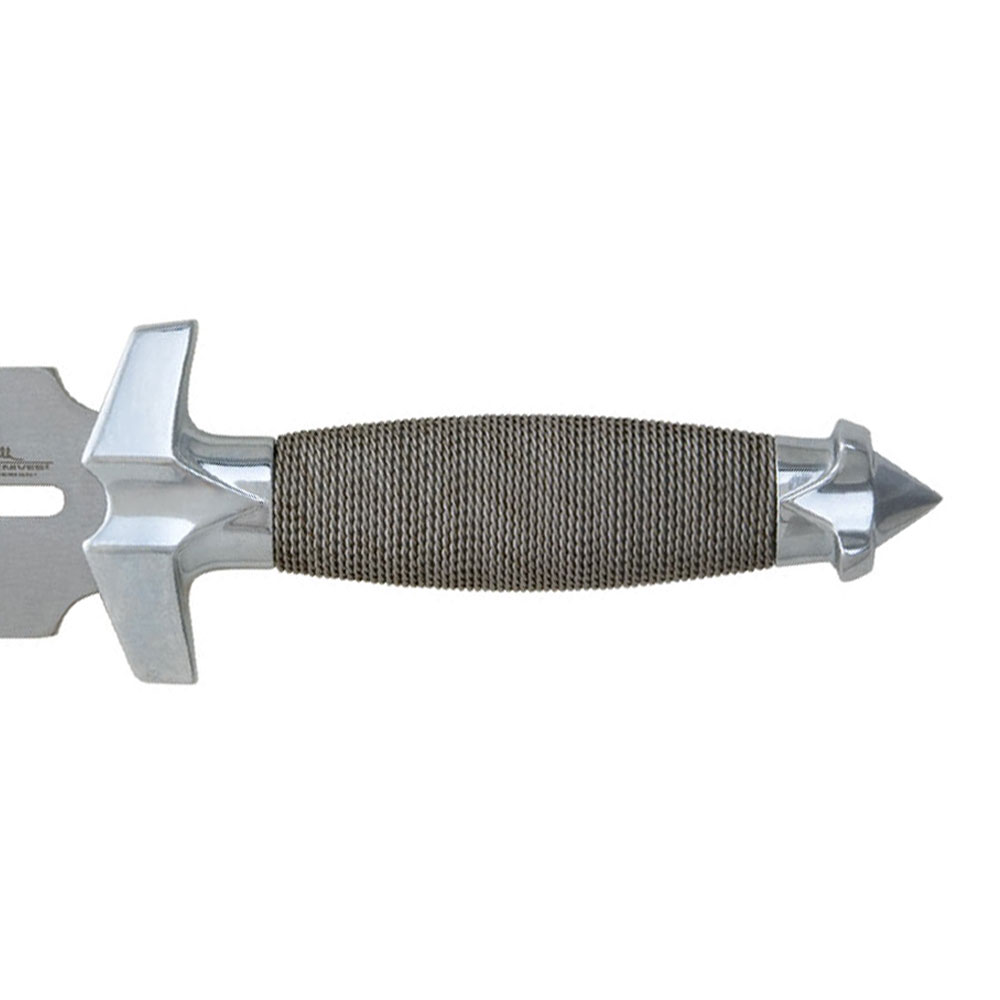 The hilt has a solid steel guard and spiked pommel and the handle is wrapped in silver coloured wire for a secure grip.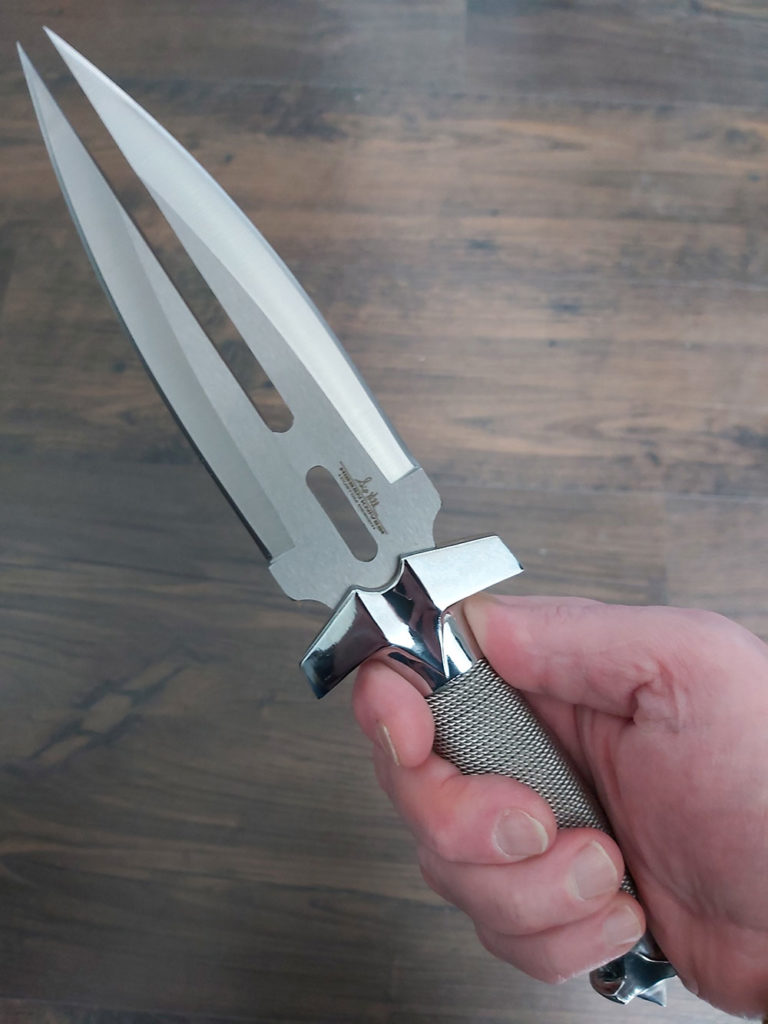 In the hand the United Cutlery Gil Hibben Double Shadow feels substantial but not too heavy. The wire wrapped handle is surprisingly grippy and didn't feel cold as I'd have expected, although it's not a knife to use in damp conditions. The guards on the hilt offer good thumb placement for added control and the spiked pommel would make short work of anything you decided to hit with it.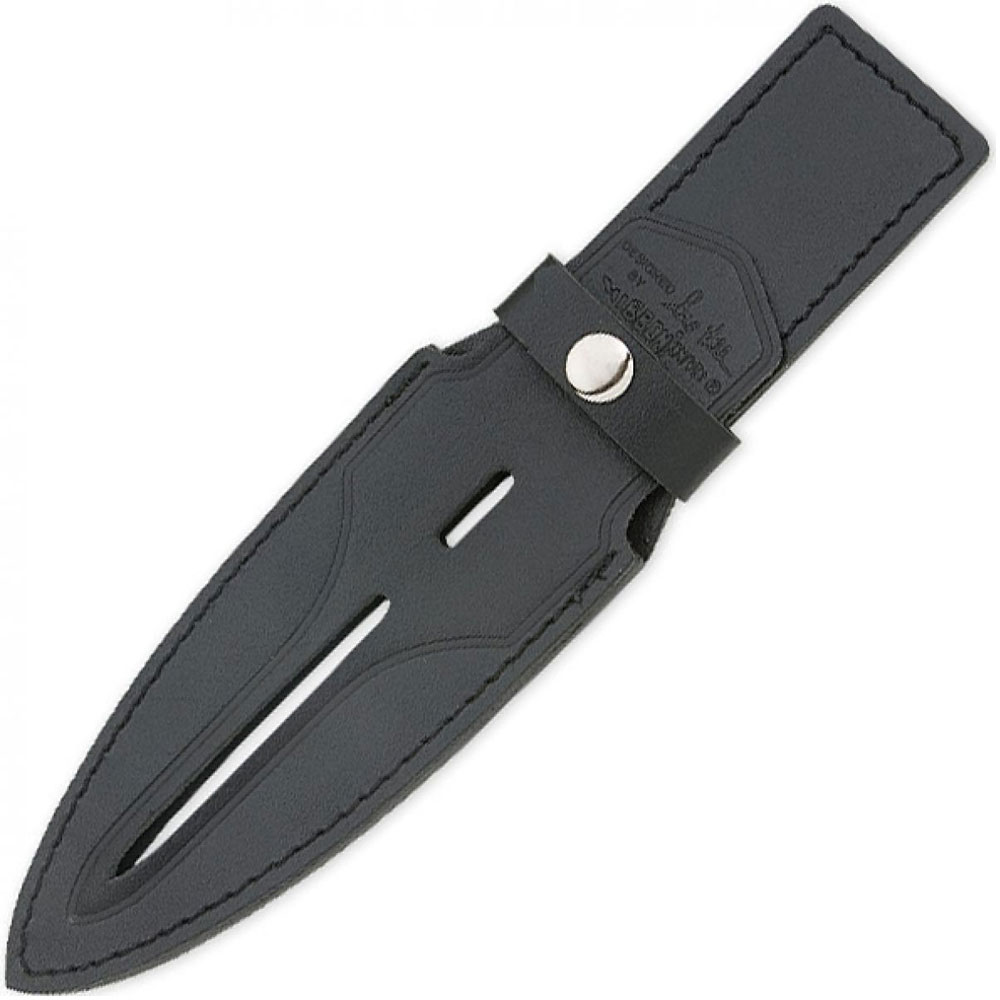 The sheath is made from really thick genuine leather and offers substantial protection to the blade. I like the way that the sheath matches the blade design by mirroring the cut out areas, it's a nice touch.
This isn't a cutting tool so much as a collectible knife. It isn't the kind of knife you'd rely on when out on the trail or camping as it really isn't suited to that kind of environment. This is a fantasy inspired blade and should be treat as such. Sure, you could cut and pierce with it quite easily, but there are more suitable knives to suit those jobs.
This is a knife to put on display, it's usable, but it's better to look at. Having said that, it is made with pretty good steel so offers a lot of knife for the money. If you're into Sci-Fi and fantasy and you fancy building up a collection of knives to reflect this, the United Cutlery Gil Hibben Double Shadow is a great starting point as it is priced very reasonably and is sure to be an excellent talking point.
---
This is a knife you display, it's not an everyday carry kind of knife. Good materials and Gil Hibbens great eye for fantasy design combine to make a really attractive knife that is designed to be admired.